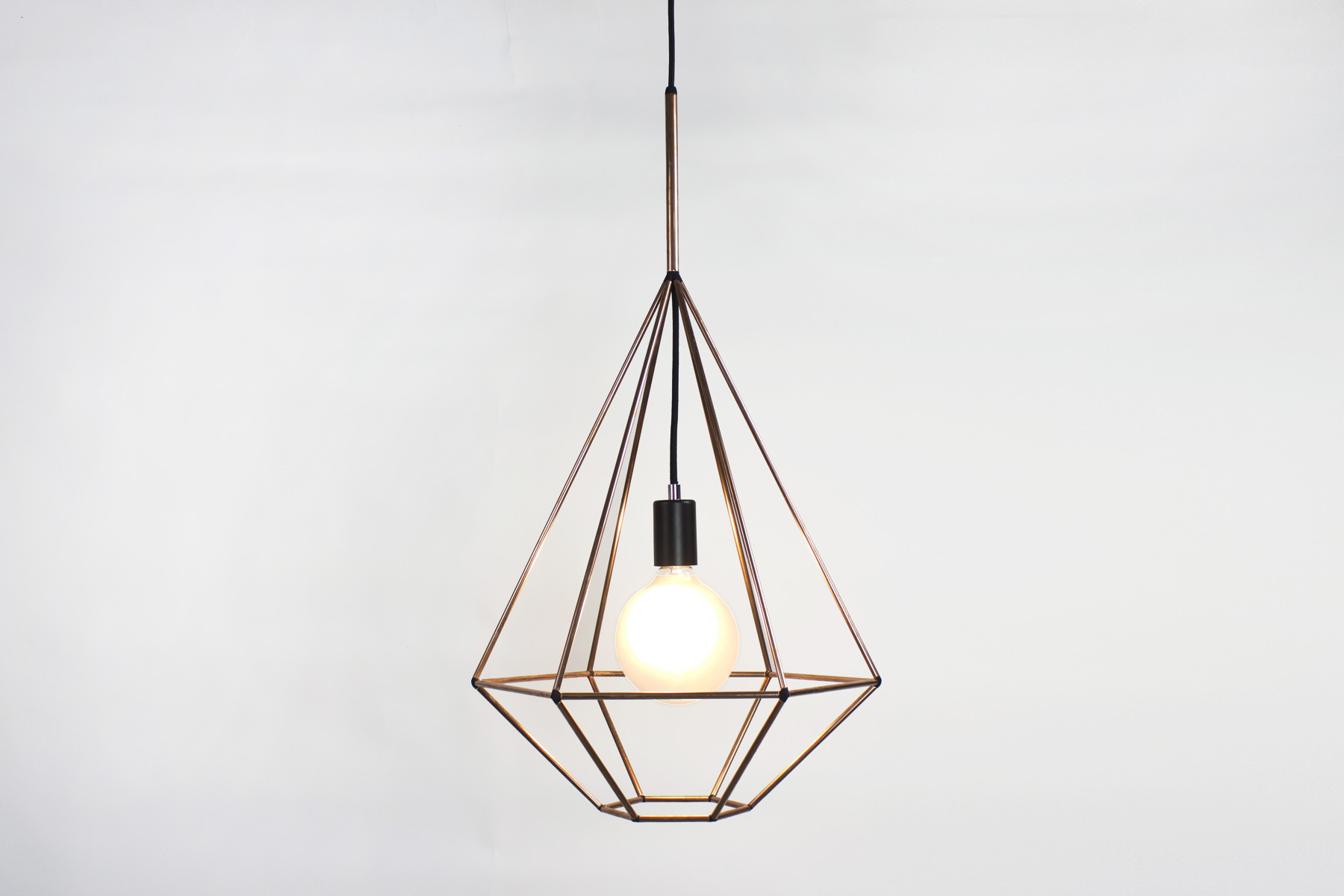 Rough Diamond - Type A
Rough Diamond Pendant is a hand made light fixture that utilises the latest computer technology. The design combines a 3D printed joining system with hand cut and assembled standard copper or brass tube.
 
Trade price are available on quantity orders. For more information contact info@b-td.com.
The BenTovim Design shop is currently only available to Australian customers. For international orders please contact Ben-Tovim Design directly at info@b-td.com